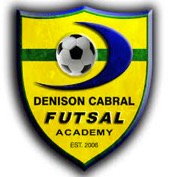 Denison Cabral Futsal Academy originated in 2006 after former  U.S. Futsal national team player, Denison Cabral, decided it was time for him to start spreading his knowledge and love for futsal to the youth. Located in Millersville, Maryland, The DCFA Academy teams have won countless state, regional, and national US Futsal championships. DCFA was the first regional club to take a US Futsal team to futsals home country of Brazil and participate in an international tournament.
Denison Cabral has been involved with futsal since he was a young boy playing the game in Florianopolis, Brazil. It is through futsal that he developed his crafty foot skills and passion for the game of soccer and futsal. Denison began his professional career in the United States with the Washington Warthogs of the Continental Indoor Soccer League in 1994 and then moved on to the Baltimore Blast of the Major Indoor Soccer League where he soon became a fan favorite.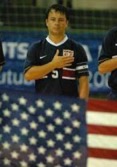 During his years with Baltimore, Cabral won five championships (2003, 2004, 2006, 2008, 2009), was a six-time All Star, became the leading goal scorer in Blast history, and was MVP of the 2003 and 2009 championship series. Denison was  called up to the US National Futsal Team and played in the 2008 FIFA Futsal World Cup in his birth country Brazil. He later became an indoor soccer Hall of Famer. With Denison's love for the Baltimore area youth soccer community, he started the Denison Cabral Futsal Academy known around the country as DCFA. His passion for the game is evident in every training session. Developing better soccer players through futsal and giving every child an opportunity to improve their skills is what he lives for. DCFA believes the quality is of the utmost importance in training sessions so that players can bring out the best in themselves and improve as players. This is seen as DCFA has trained numerous players who have gone to play for the US Youth National Team, professionally with DC United, and at the NCAA Division 1 level.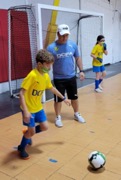 The club's success on the court starts with the DCFA family. Denison explains that the DCFA club is like his extended family. He wants to ensure every child succeeds by improving throughout the season. Cabral states that with a new positive face, qualified staff, and a confident approach with the US Futsal National Teams, futsal is a bright growing sport in the country and DCFA will support it the whole way.
With developing a 7 month Futsal training program for the DCFA Academy players, they truly  do become a family and work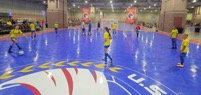 hard on and off the court to achieve their individual and team goals. DCFA thanks US Futsal for putting on great competitions in all age groups and is excited for the growth that US Futsal is having in the United States. "For our club it is nice to be able to say that we have participated, competed, won and experienced many youth Futsal events in different parts of the country representing our community, our state and our country (when we went to Brazil).
Futsal in the US is growing and getting better in all different ways. We are excited about the bright future for our sport and for the amazing opportunities that the US is creating for our young and talented boys and girls who play futsal in America," says Cabral. US Futsal provides many opportunities for clubs such as DCFA to compete in elite competitions throughout the country. US Futsal aims to develop world class futsal and soccer players by utilizing the benefits that the game of futsal has to offer. Players create a high soccer IQ through quick play scenarios, better technical skills, and many other important attributes through the game of futsal.
Denison creates a program for everyone at every level. No child is left behind and will be placed on an appropriate skill level team.
Tryouts for DCFA teams and programs begin this month. For more information, please visit https://www.denisonfutsal.com. Are you a club or league that wishes to be featured? Email aarono@futsal.org for more information.